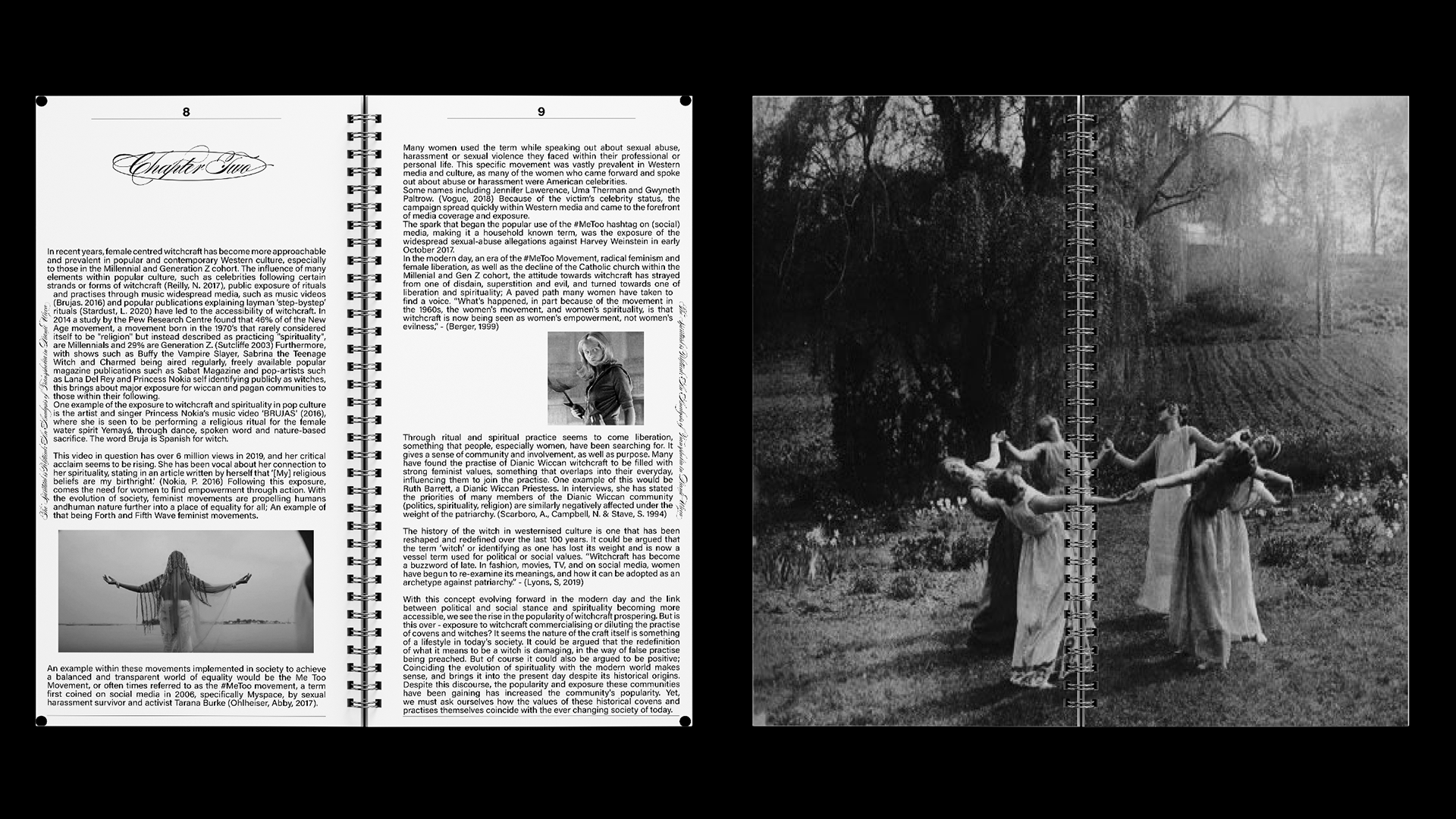 The Spiritual is Political
2021
Publication Design
A year on from my undergraduate degree, I've looped back to my thesis "The Spiritual Is Political: An Analysis of Transphobia within Dianic Wicca" and interpreted it through publication design.
---
The Ritual Project
2020
Degree Work
Questioning tradition and experimenting with the patterns of everyday life, The Ritual Project is a series of works based around the question: "Why do we, as humans, perform rituals?"
---
VENUS
2021
Publication Design
VENUS is a publication that is part of my overall ongoing personal research into alternative forms of communication- specifically in
plants and flora.
---
Tracklisting
2021
Publication Design
TRACKLISTING is a ongoing publication documenting the content of Paul Camo's NTS show We Are... This publication is a collaboration between myself and John Slade of H.Y.T Studio.

---
---
Life Itself
2021
---
Off Out
2021
---
For You
2021
---
Mr. Candle
2021
---